Latest Products
Buy our Products For: Hassle Free Quick Cooking | Taste of Fresh Blended Spices | Wonderful Mix of Rich Flavour | No Preservatives & Additives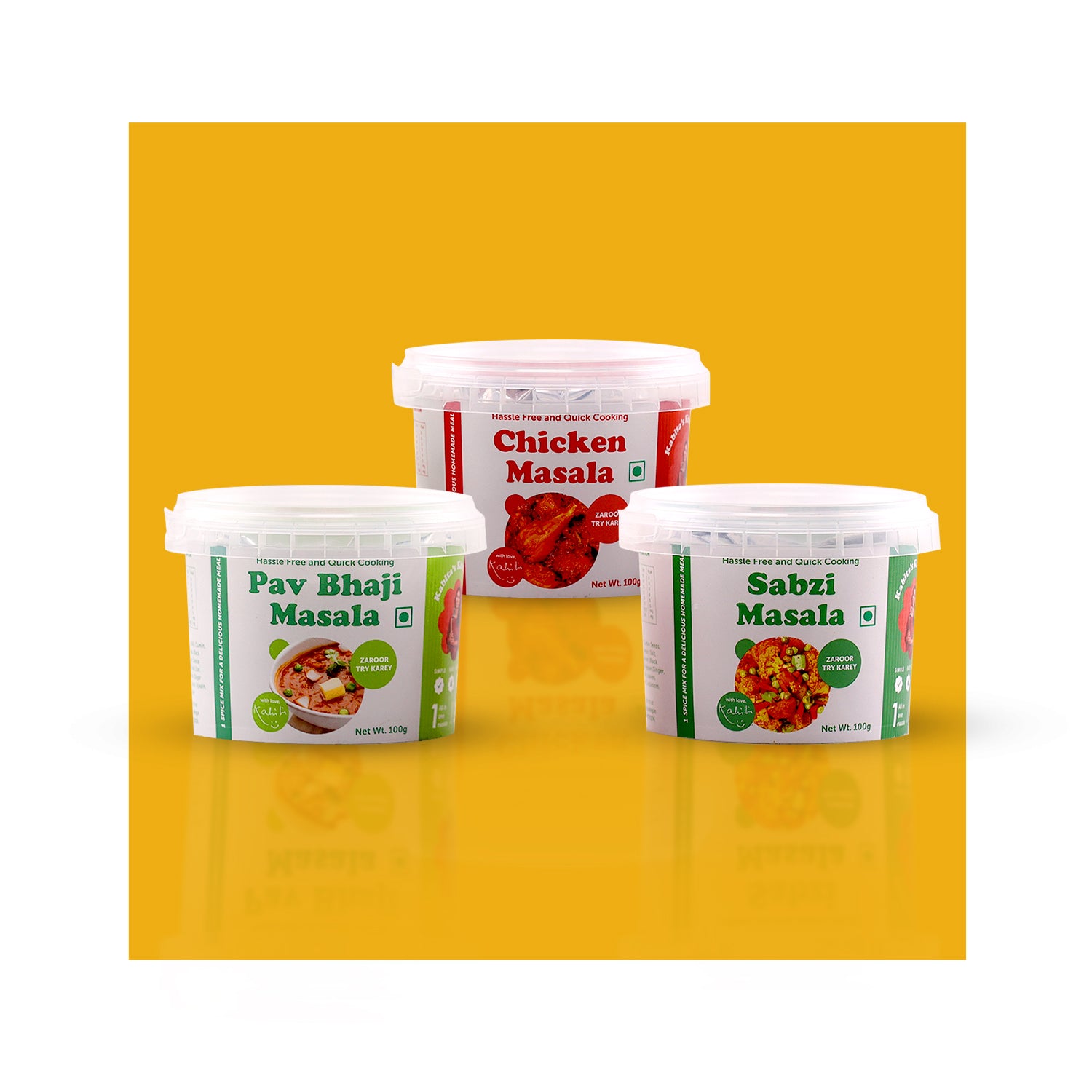 Kabita's Kitchen Masala
Bringing from the land of herbs and spices an exclusive blend of masalas mixed with cutting edge technology to help you concoct dishes that'll leave your guests asking for more, in three different options to choose from. 
In the mood for a chatpata pav bhaji, delectable chicken curry, or a zesty vegetarian sabzi? You're just a sachet away from fixing yourself a yummy bowl as and when you please!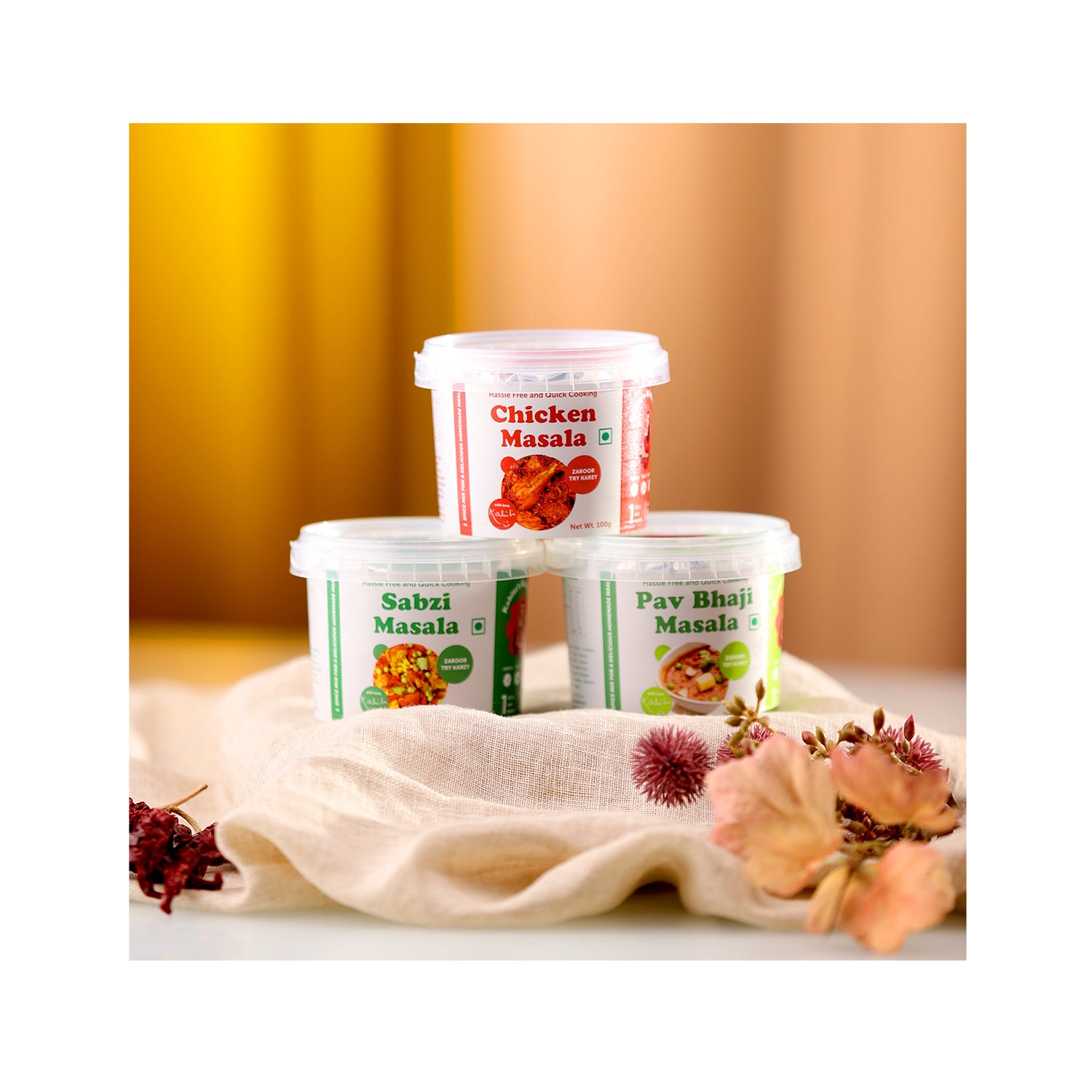 Blend of spices
A fusion of carefully selected spices Kabita's Kitchen Masala Mix promises the goodness of all things healthy, with the right balance of flavour and a hint of homegrown nostalgia. The three new packs interweave the richness of cumin, fenugreek, clove, chili powder, cinnamon bark, star aniseed, and more to single-handedly ensure your meals are wholesome only this time minus the long hours one spends in the kitchen.
Shop